About Us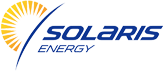 Solaris Energy is a company founded as a holder of the investment for one of the first solar power plants in Serbia! Knowledge and expertise implemented in the development of this project, energy and vision, have resulted in the construction of one of the four solar power plants, planned on this location. Construction will start in April, 2012. In addition to using the most advanced satellite tracking software and map radiation of the Sun we have included a specific micro-climate of location that we followed in detail and furthermore we used the official statistics data and historical facts.
With this analysis we came to a conclusion that the most ideal place for the construction of solar power plant is located in Kladovo and we are certain that the production will exceed expected.
Read More
Why Kladovo?

The main reason for the crop and the sweetness of grapes is The SUN! Taking this fact and scientific statement into account, we started to follow the road of vine which led us towards location with the best annual insolation. That is Negotinska Krajina, well-known for its fruit growth and grape sweetness. Apart from this we can add the specific wind resistance rose by the Danube and the proximity of the river that makes an amazing reflection of the Sun.
Read More
Solarna Energy in Serbia

The average intensity of solar radiation on the territory of the Republic of Serbia is between 1.1 kWh/m2/per day in the north and 1.7 kWh/m2/per day in the south – in January and from 5.9 kWh/m2/per day to 6.6 kWh/m2/per day – in July.
On an annual basis, the average energy value of global radiation for the Republic of Serbia amounts to 1200 kWh/m2/per year in northwestern Serbia...
Read More
Video
About Location
On the same place where it is planned to construct this solar power plant, in the forties and fifties of the last century spread an old vineyard with a record yield of grapes and chunks of up to 4kg. Due to erosion that changed the structure of the land, this is now inadequate clayey soil for the restoration of vineyards.
Read More